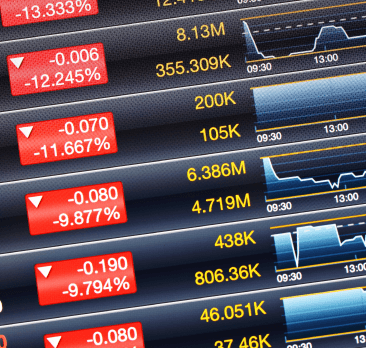 Perhaps you already took a closer look at our platform and realized that it is based on CFD Trading or Contracts for Difference, which means a few things. First, as a CFD investor, you do not actually have to own the underlying financial instrument to benefit from its price movement. You can also use leverage to multiply your initial capital, which opens a lot of investment opportunities, but it also has a downside to it. No matter how high its potential is, CFD trading could be considered as a highly risky business because of the severe asset price changes which can occur at any given moment and the different leverage ratios that could be applied as well.
For the most part, CFDs are used and offered on Shares, Forex, Commodities, Indices, and Cryptocurrencies, and they get their value from the underlying assets. CFDs are an actual agreement to trade the difference in the value of the asset between its opening and closing time. This means that if you act as a buyer, you profit when the price of the asset goes up. Respectively, if you are a seller, you benefit from the price moving down. But you lose in situations when you buy, and the value crashes, or if you sell, but the price rallies.
Warren Bowie & Smith offers CFDs that exist as a private contract between Warren Bowie & Smith and the trade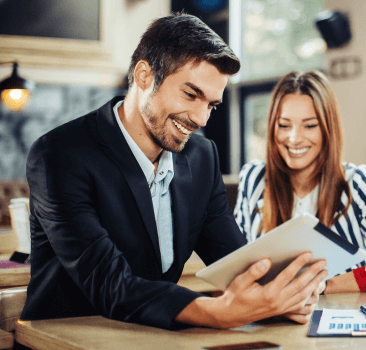 Our very own Xcite is one of the best trading platforms preferred by millions of traders worldwide. It is flexible and powerful enough to match every traders' needs regardless of their trading expertise. It is suitable for rookies who need some extra push and guidance with their first steps in the financial world. Furthermore, Xcite remains one of the most elite platforms to trade and is exciting enough even for the biggest professionals in the field. It offers most of the major assets available on the global markets via CFDs, also, it does not require a download as it is web-based.
The Spread, or in other words - the commission you have to pay, depends on the size of the order that has been executed.
It is automatically taken from your equity when you open a position, so your trade itself starts at a negative balance in relation to the spread amount.
When you open a BUY position by clicking on ASK, your trade will be opened at the ASK rate, but the market rate will match the BID rate and so on.
Basically, if you want to have a positive balance, the market price must first cover the Spread, and only then can your trade become profitable.
This automatically means that if you wish to close a position immediately after opening it, you will be obligated to pay the spread corresponding to the same position.
To make sure you calculate properly your potential profit, losses, or Spread, you can always use the "Trading Simulator" feature on the Xcite platform.
Here is an example of a spread calculation on a currency pair:
BUY EURUSD 100.000 BID price 1.2000 ASK price 1.2003 Spread = 0.0003 100000 X 0.0003= $30 USD (spread is calculated on the variable currency of the position, in this case on USD)
Example of spread calculation on a commodity
SELL Crude Oil 1000 barrels BID price 50.00 ASK price 50.06 Spread = 0.06 1000 X 0.06 = $60 USD (spread is calculated on the variable currency of the position, in this case on USD)
Example of spread calculation on cryptocurrencies
BTCUSD price $9,900 9,900 X 5% = 495.00 Spread = $495.00 USD
Trading CFDs is risky, and it is highly recommended that you are fully aware of its advantages and disadvantages before you start trading. In case you do not have any familiarity or experience, trading CFDs may not be appropriate for you. Read the full risk disclaimer here.